From June 2015 to March 2016, I worked with Consultant Orthopaedic Surgeon Mr George Ampat on feetandspine.com. Taking on a leading role in content creation, editorial and marketing, I was responsible for all creative output including imagery, graphic design, copy, contributions to marketing strategy and the creation of the overall scientific, but friendly and accessible, tone for the business. 
One of the main projects within this overall role, was the development of Feet and Spine Magazine, and two eduational and promotional brochures. These were cross-functional publications, designed my myself in Adobe InDesign, for which I devised, designed and wrote all content and copy. 
​​​​​​​
Feet and Spine was both an online business and health centre/shop located in Cheadle Hulme, UK. It was a dynamic company that had a medical professional at the helm, working to help customers achieve better spine and general orthopaedic health, through non-surgical solutions. 
As part of my marketing campaign, I created this brochure as a dynamic magazine-like quarterly publication to inform and entertain customers and to advertise and demonstrate products and services available. This was distributed to many other local businesses from the Cheadle Hulme who complimented the Feet and Spine ethos (holistic therapists, yoga teachers, health centres, etc) who would also advertise within the brochure.
This complete document and its subsequent issues were created entirely by myself, including all content, editorial and design, using Adobe InDesign and Photoshop. 
The next instalment of Feet and Spine's quarterly brochure, created January 2016.
Feet and Spine's general clientele were aged 45+ and this is reflected in the content and typesetting of this publication.
In February 2016, two stand alone mini-magazines were produced by Feet and Spine. The first, seen here, was dedicated to spine health, back problems and how to solve them. 
Another of Feet and Spine's mini-magazine's dedicated to informing and entertaining customers while delivering doctor-approved advice, Best Foot Forward is the sister publication of Back to Back.
Further to this, I also devised and wrote all blog content, email newsletters, and advertorials published in external publications, for the duration of my role within Feet and Spine, as well as all copy for their website and product catalogue. I researched extensively into medical studies to better inform my 'doctor approved' marketing strategy. All information printed/published was true at the time of printing.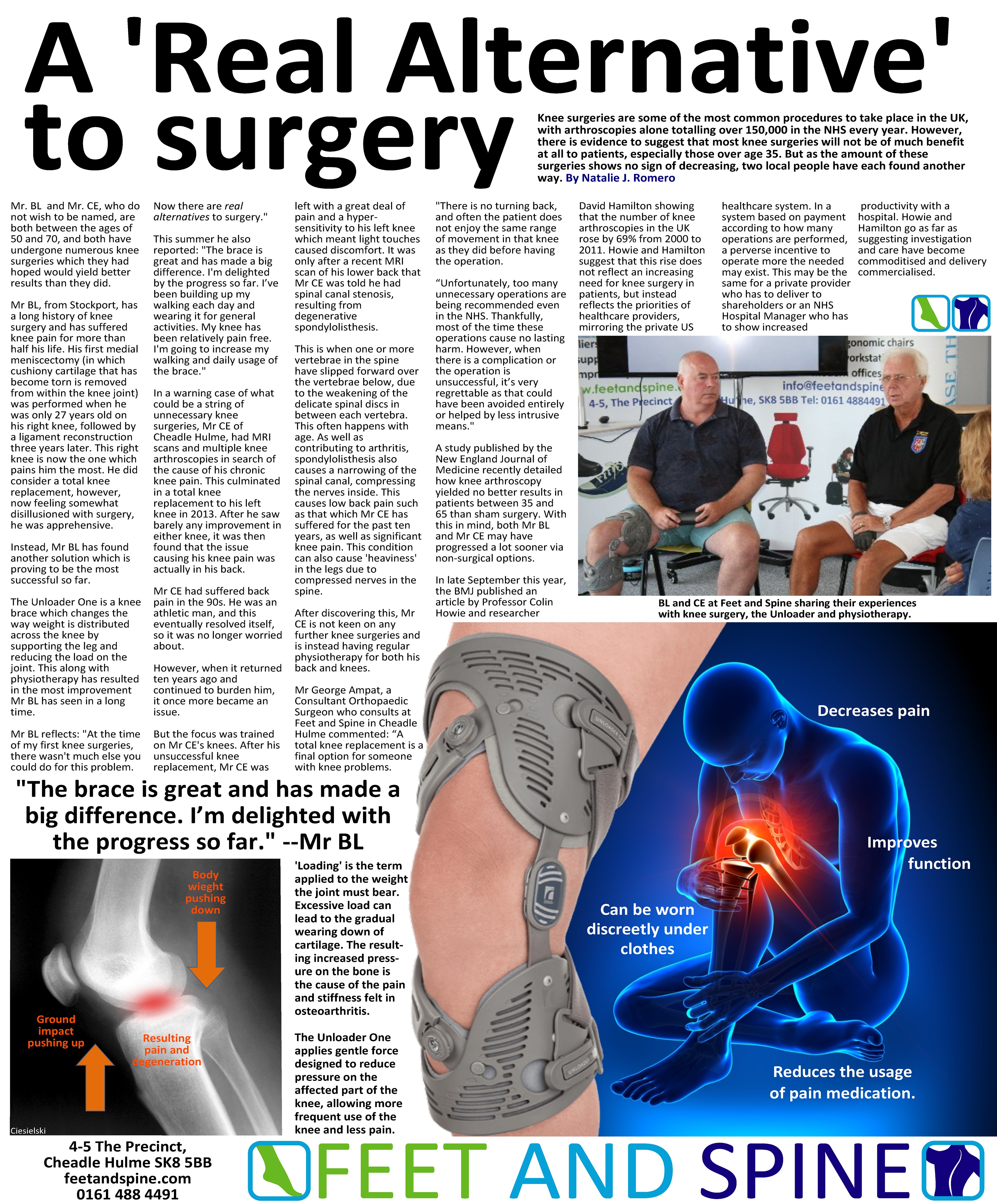 On behalf of the company owner, Consultan George Ampat
I wout research and ghost write some academic articles for various publications.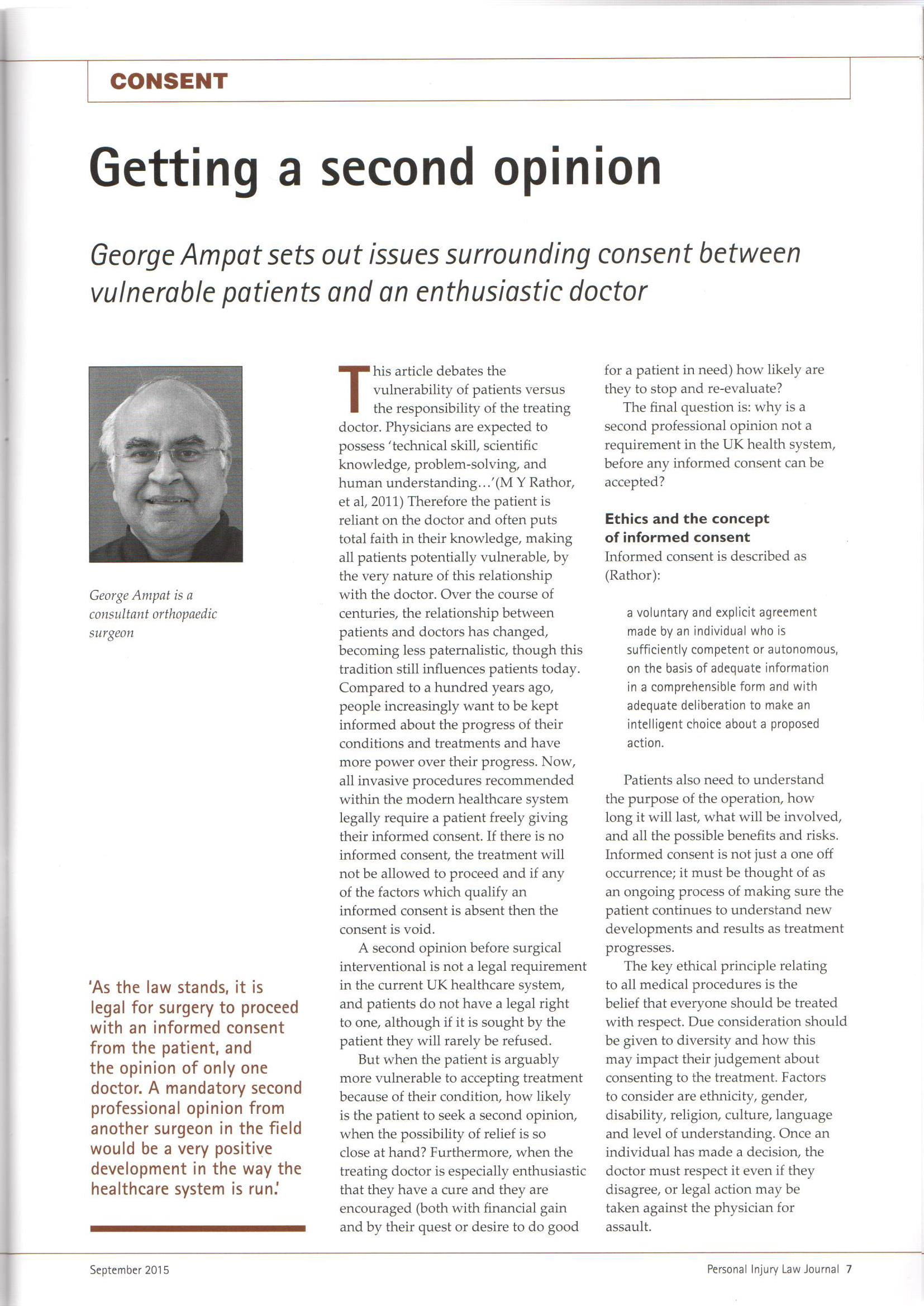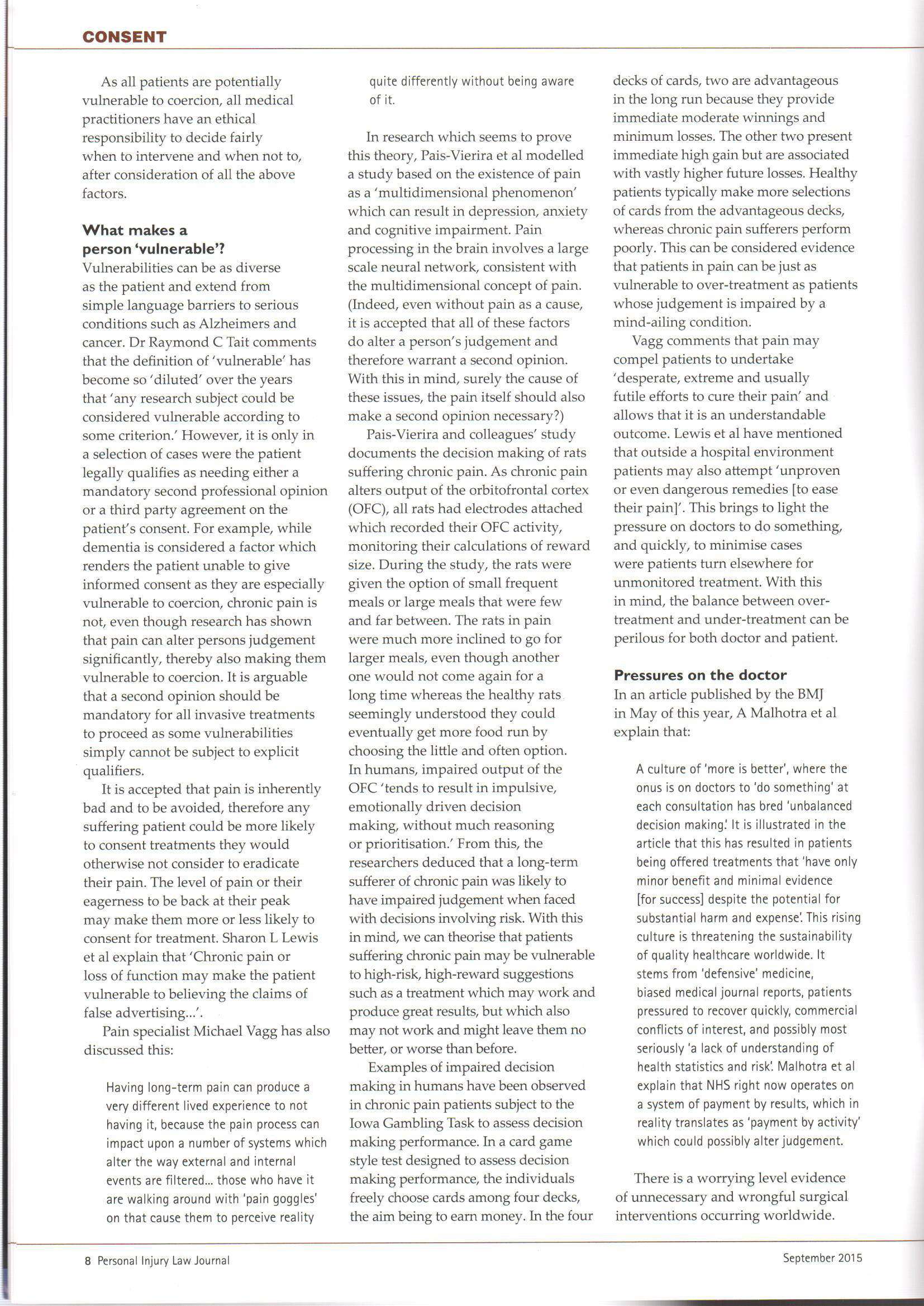 As Feet and Spine expanded, I designed new logos and featured them
on the complete range of new marketing materials that I also designed.
This included a complete product catalogue, for which I also wrote copy,
the brochures above, and several extended advertorial campaigns within
local press and various online publications and blogs.